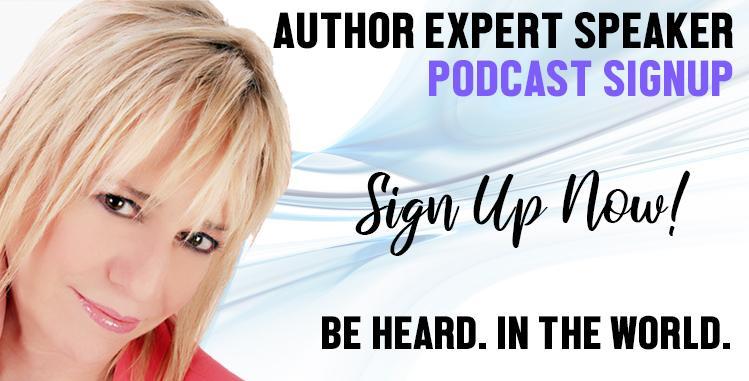 Would you like to be a guest on Annie Jennings PR's AuthorExpertWire Podcast?
This podcast is designed for authors, experts, speakers and everyone in business to tell your podcast listeners how you can help them achieve their goals, objectives and empower their business growth strategy. Yes, you can be promotional in the podcast and let your listeners know how to get more information about you and your business.
NO FEE: There is no fee for the podcast. Annie Jennings PR is happy to provide you with a professionally produced product to help with your marketing and outreach with our compliments.
Once your podcast is posted you will get a link to your post that showcases your podcast and links back to your site.
The podcast is about 5-6 minutes long and you can send us the questions you would like to be asked in advance. This way, you can send just the right questions that allow you to best talk about the benefits of your book or business.
Annie's podcast community is vast with thousands of bloggers and podcasters who are encouraged to share the work of others so everyone can benefit.
We are scheduling now for the upcoming weeks so please let me know of your interest using the form below. A producer will email you shortly to set up a 5 minute phone call to schedule the date of your podcast.
WHAT PODCASTERS ARE SAYING ABOUT WORKING WITH ANNIE:
"Professional, prompt and pleasant. This is just a few words to describe my experience working with Anne Jennings PR and her team. As a guest I knew exactly what to expect and they over delivered. They follow up after ensuring I was not just another number but a valued guest they appreciated. This is huge and connects to my message of visibility is power. It means a great deal to be able to share my message of being seen and heard. I left the podcast experience feeling empowered. Bravo Anne Jennings and team!" – Roshanda P.
"Annie's team produced a podcast for me and I thought they did a great job! They were very professional, gave great instruction, were well prepared and provided me a high quality production." – Michael L.
See you on the podcast.
Stay well. Annie